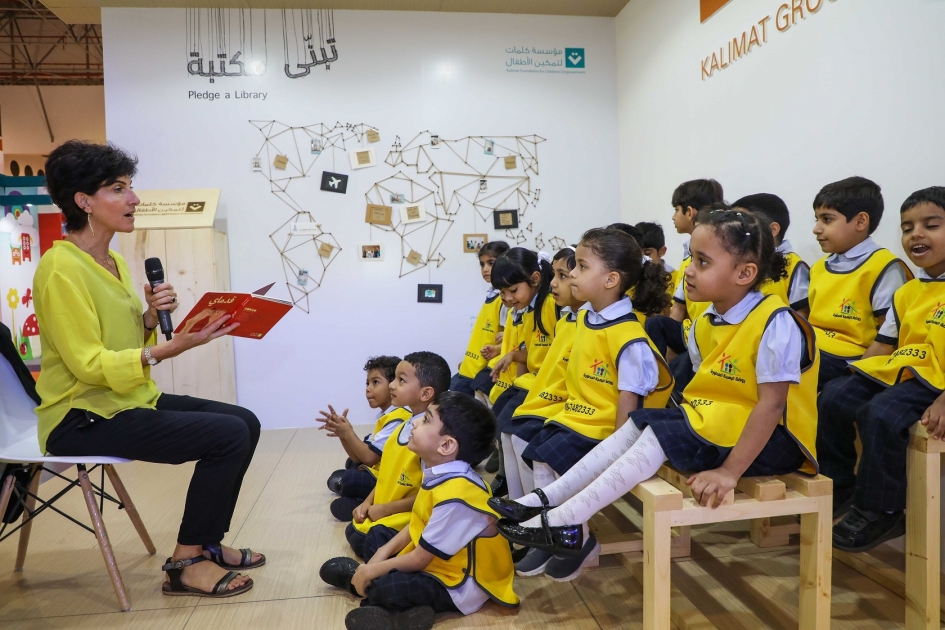 1 / 1 During Fatima Sharafeddine's Reading Session
Like a mother gathering her children to read bedtime stories, Lebanese writer Fatima Sharafeddine sparked the imaginations of captivated youngsters as she read aloud at the Kalimat Group's pavilion during Sharjah International Book Fair.
With tales about parts of the body, Fatima read from her picture books, 'My legs', 'My Eyes' 'My Ears' and 'My Hands', designed for children up to three years of age. With bright and colourful illustrations, she explained how our body works in simple terms, stimulating them to ask and explore.
During the 30-minute session, Fatima told her stories using body language and facial expressions, with a flowing rhythm in her texts to make it easier for children to understand and enjoy.
Read more: https://www.eyeofriyadh.com/news/newsdetail.php?newsid=87220