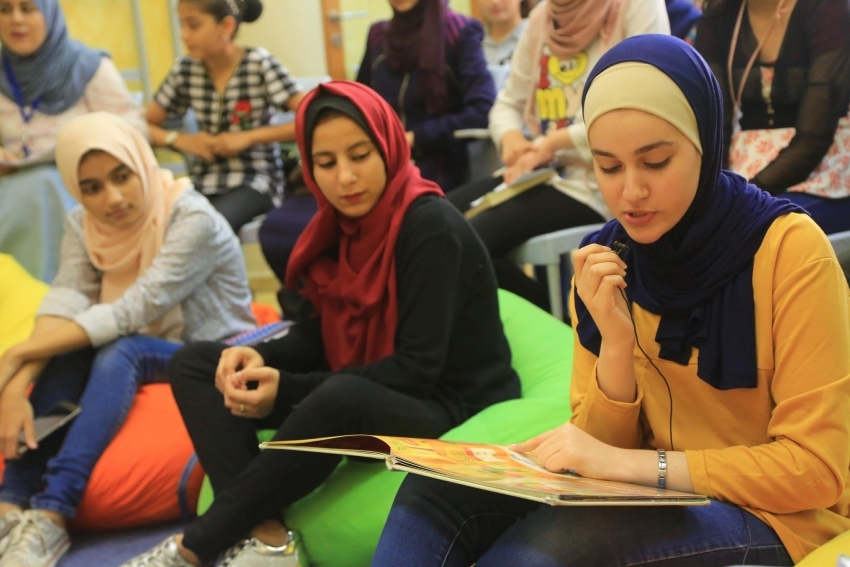 19-07-2018
On 16 July 2018, the Child Centre – Gaza (CCG) / A. M. Qattan Foundation organised a cultural and literary encounter via Skype with Lebanese writer Fatima Sharafeddine, who lives in Beirut, Lebanon.
As part of the CCG Literature Clubhouse activities at Freedom, CCG Summer 2018, the encounter aimed to allow an opportunity to CCG children to learn about Sharafeddine's literary experience. Children had a conversation with Sharafeddine and were enlightened by her writing experience.
Sharafeddine expressed her pleasure at the encounter, which was the first she had with children from Palestine online. She said the encounter was a step forward to go beyond and overcome geographical boundaries.
Sharafeddine encouraged children to continue to learn, research and inquire. "I always learn. I am not satisfied with what I have done. I keep up developing and improving what I present to readers. Creative ideas are limitless." Sharafeddine stated.
Sharafeddine highlighted the importance of the diversity of reading authors from a myriad of cultures to promote intellectual awareness and broaden cultural repertoire. It contributes to nourishing the mind and developing creative writing skills.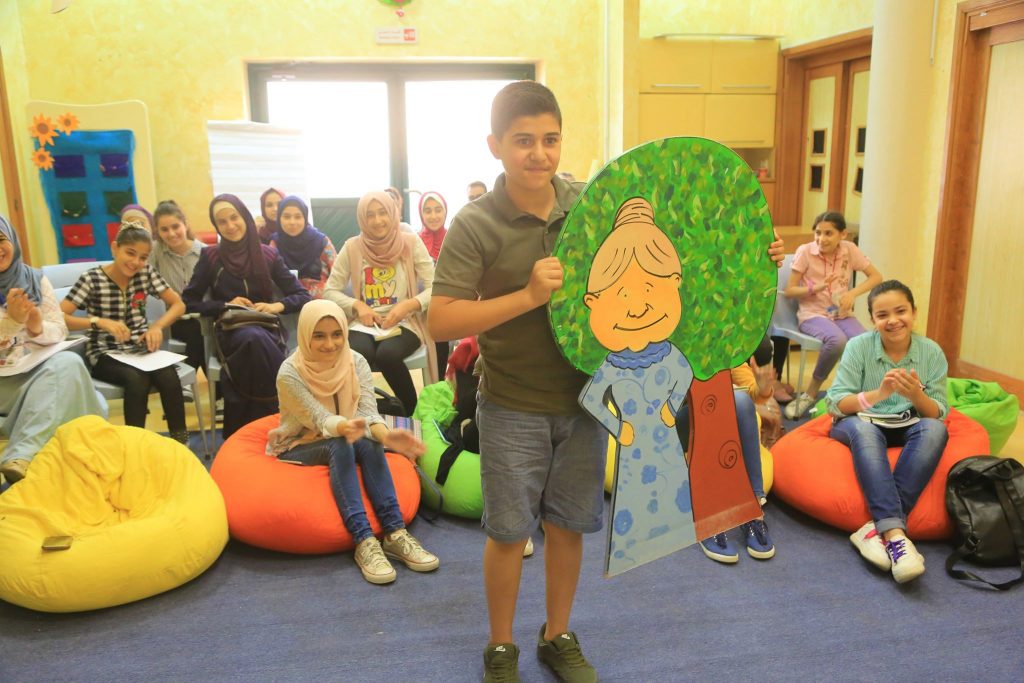 An interactive dialogue was also held between Sharafeddine and children. It is worth noting that the CCG Library features a collection of stories and publications in children's literature by Sharafeddine. Most notably, these include What is the Colour of Love?, Aunt Zayyoun and the Olive Tree, Adel and his Colourful Birds, etc.
On his participation in the literary encounter, 12-year-old Yousef Abu Hajar said: "An interesting encounter. I benefited a lot from it. It gave me a greater incentive to read more and write better."
Sharafeddine was born in Beirut, Lebanon. Over the last eight years, she has written and published more than 85 books, mostly for children and young adults. She has collected several awards and honours. In 2011, she received Anna Lindh Regional 'Reading Here, There, and Everywhere' Award for her book Faten, published by Kalimat Group. On two occasions, she was shortlisted for the Astrid Lindgren Memorial Award.
The CCG Literature Clubhouse regularly hosts literary figures and writers with a view to enhancing children's capacities in creative writing and integrating them into all aspects of the cultural life.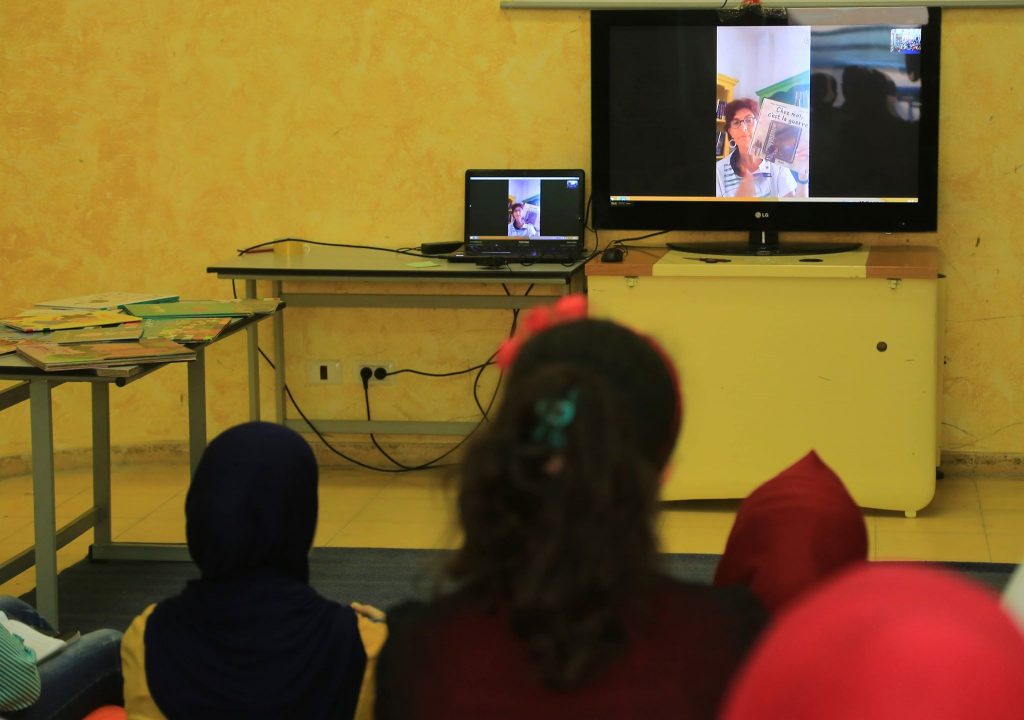 Read more: http://qattanfoundation.org/en/qattan/media/news/gaza-literary-encounter-between-ccg-children-and-writer-fatima-sharafeddine